Jean Sage, Vic Elford and Jim Hall.









Vic Elford: "I was just trying to remember the first time I drove the Chaparral 2J and I recall it was at Rattlesnake Raceway, Jim Hall's private track. He got me down there for a couple of days to get the feel for it because it was 'different' to drive. The first time I raced it was at Road Atlanta (in the Can-Am Championship) when I was about 2.5 seconds quicker than Denny (Hulme) for pole position. Then I drove it at Laguna Seca and again at Riverside.
"Do you remember the old Riverside turn 9? It was a long, long, long fast 180-degree right-hander just before the pits. During practice I came up behind Denny (in the McLaren M8D-Chevrolet) on the way into that corner and it was a very fast corner. Not quite flat but for me very close to it, and I remember driving around the outside of Denny (laughing) and he just pulled off into the pit lane absolutely pissed off! He took his helmet off and sat on the pit wall and sulked for the rest of the practice session. I had beaten his time by about 2.5 seconds. It was a wonderful car to drive!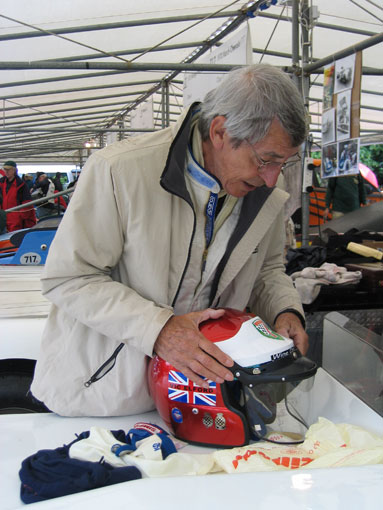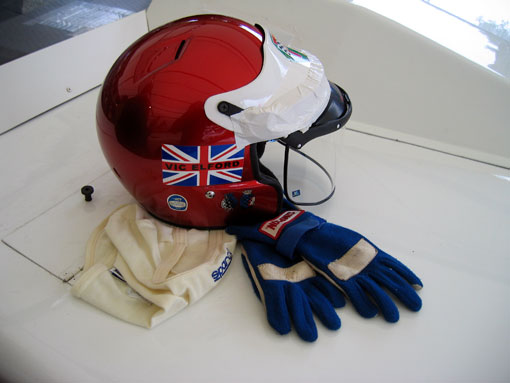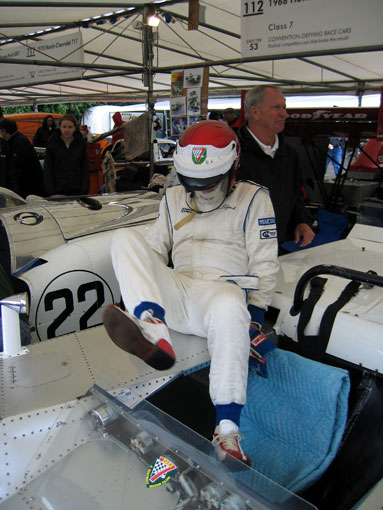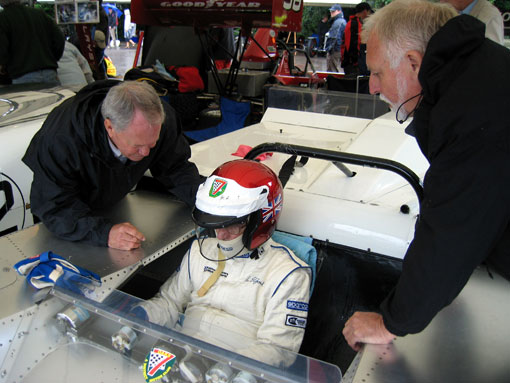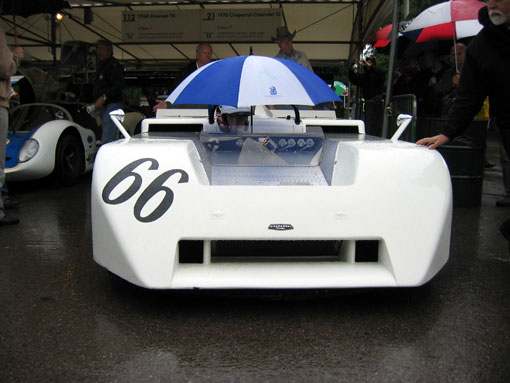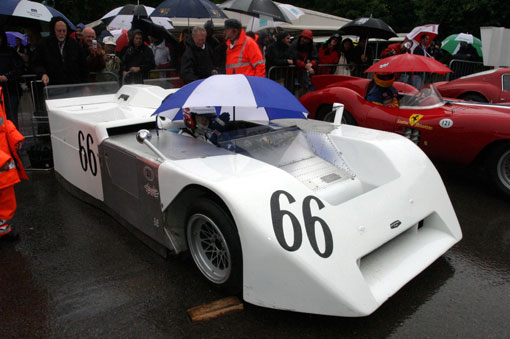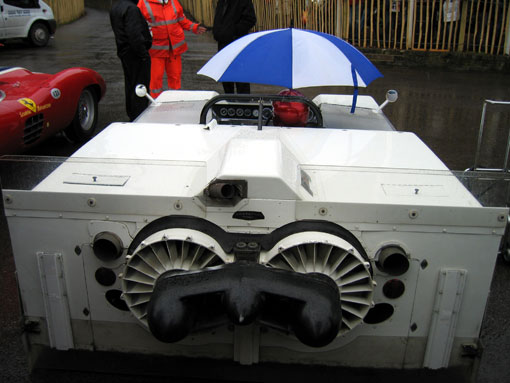 The source of the downforce.
The Rockwell snow mobile motor drove two fans that sucked the Chaparral 2J to the ground. Downforce was in the region of 1500 lbs.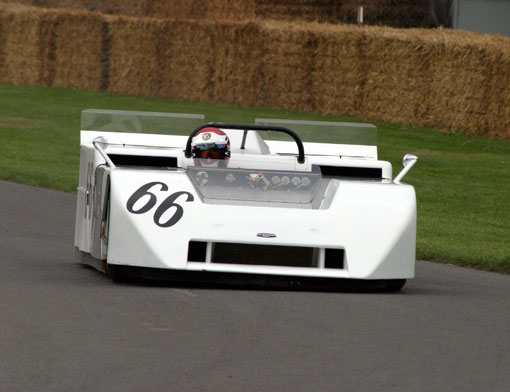 While not the most graceful looking race car, the beauty of the Chaparral 2J was in its function.